Arc spraying is the simplest and therefore the most cost-effective thermal coating process. Twin arc coating (TWAS) describes a process in which two conductive wires pick up electrical charge and generate an arc at their meeting point. This current melts the metal wires, which are then applied to a component with the aid of an air stream.

The arc spraying process can be used to apply a variety of materials for a wide range of applications. Thanks to a modern and fully automatic system, we can guarantee very high levels of process reliability.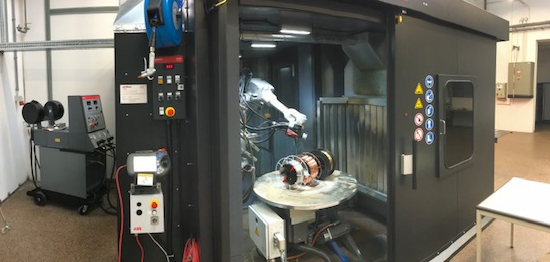 For further information and enquiries, please do not hesitate to contact us.